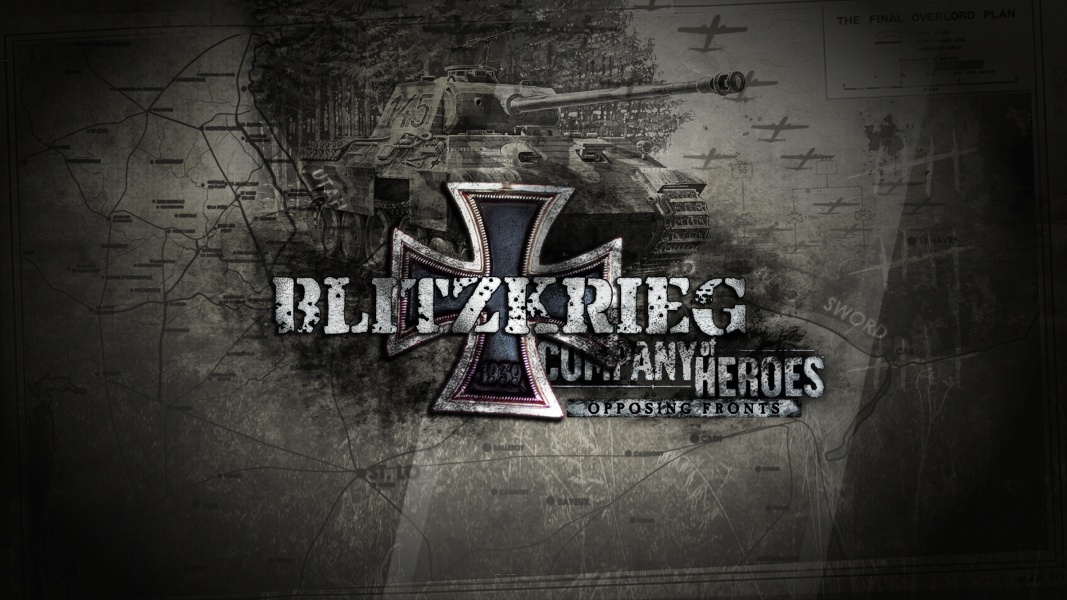 Bueno camaradas aca la lista de cambios nuevos la cual es extensa. Esta en ingles y no tube la paciencia para traducirla. Son terminos conocidos por los que jugamos el juego usen un traductor para las partes no militares que no entiendan.
Les subo algunas fotos de las unidades nuevas:
Daimler MK1
CW Stuart "Recee"
Daimler Scout car
CW 75mm "Autocar"
M8A1 Scott
US M36B1 "Jackson"
US M2 Halftrack
Panzer IV auf J
Cost: 550mp, 60 fuel, 12 pop
Speed: 38 km/h
Armour: 10-80 mm
Hitpoints: 636
Armament: 75mm Kw.K.40 L/48, 1x hull MG34, 1x coaxial MG34, 1x turret mount MG42
Availability: not yet defined
Production: Medium tank factory
Special characteristics: hand cranked turret traverse, -25% fuel upkeep costs compared to other Panzer IV variants
Tiger late version:
Punto estrategico fortificado:
Cost: 250mp
Build time: 60sec
Hitpoints: 450
Armament: none
Hold: 3 squads / up to 12 soldiers
Availability: US Infantry doctrine
Abilities: Refuerza escuadrones en un radio de 20 y aura medica cuando esta ocupado
Flak 36 88 milimetros. Emplazamientos fortificados y no fortificados.
Cost: 550 mp, 75 fuel, 14 pop
Build time: 120sec
Hitpoints: 450
Armament: 88mm gun with shield (WM), 88gun without shield (PE)
Availability: WM Defensive doctrine and PE Luftwaffe doctrine
Abilities: HE/AP switch
Bugfixes & Changes:
General:
deactivated the known drop hack key combination "XXX+X"... yes, I found the solution to deactivate the most hated key combination in BK gaming!
fixed pink portrait picture for unmanned Pak 40
Pak 36: reduced accuracy against all infantry (it was way too high compared to all other AT-guns!)
removed all starting AT-guns
Pak 36 now buildable for WM/PE @ HQ
included Mettiu & BoogeyMan`s AI enhancements (WIP)
all buildable snipers limited to 3
removed smoke trails from all smoke mortar rounds
105mm artillery and mortar smoke greandes now create a longer lasting 30sec smoke screen
all tank weapons now have the same aiming times (except the Tiger & Pershing ace)
all tankcommanders now have the same hitpoints
fixed some vehicle speeds (thx to Shogi)
rearranged reward unit listings (from lighter to heavier units)
removed tab "medals listing" in reward menue because it has no meaning for BK
renamed menue headline "list of medals" to "customize army" in reward menue
made some speechtuning:
PE sniper now has "WM sniper" voice
PE stormpioneer squad now has "WM pioneers" voice
PE heavy W-SS squad now has "WM stormtrooper" voice
WM tankhunters now have "PE heavy AT-grenadiers" voice
WM mortar halftrack now has "PE mortar halftrack" voice
WM 37 mm halftrack now has "PE 37 mm halftrack" voice
MG enhancements
added auto camo to all MG-squads
raised the hitpoints for all MG-team gunners from 55 to 90
all MG`s (tripod and emplaced) now have enhanced accuracy, supression & damage against infantry in negative and open cover
raised general supression for all MG`s (tripod and emplaced)
now ground hitting bullets from MG`s (tripod and emplaced) have a suppressing area affect
decreased penetration for all MG`s <50.cal against all SdKfz 22x
20mm KwK enhancements
raised general supression for all 20mm KwKs (before it was near 0)
all vehilce 20mm KwK guns now have enhanced accuracy, supression & damage against infantry in negative and open cover
raised damage modifier from x2.0 to x2.5 against infantry in negative and open cover
increased penetration against M8 Greyhound @ medium and short range
sprint abilities changes
reduced normal sprint time to 10sec
reduced all VET3 based sprint, fireup and suppression breaking abilities sprinting time to 15sec
sprinting squads lost their received_accuracy modifier of 0.75 (now 1.00)
Bazooka changes
M6 enhanced Bazooka upgrade now only affects the US AT-team
increased Bazooka accuracy about 10%
Antispam changes (antispam aura ability)
increased received_accuracy modifier from x1.2 to x1.5
added a received_damage modifier from x1.25
reworked mortar & artillery shells
mortar & artillery explosions now have a chance to kill the top-mg gunner of tanks, regardless if it`s a light medium or heavy tank
heavy mortar rounds (US 107mm, Axis 120mm, CW 4.2inch, schwere Wurfgranate & M45 heavy HE) now have an additional tread breaking chance
mortar shells now have a descent incoming sound
reduced mortar team build times as follows:
60mm: -40sec
81mm: -30sec
>81mm: -20sec
More realistic infantry weapon stats:
realistic magazine size, rate of fire, etc. (click here for details)
WM:
Kingtiger with Porscheturret treadbreaker issue fixed
Wehrmacht triage center is no more rotateable during building setup
fixed missing descriptions for the "Marder 1" Panzerjäger 39(h) with 75mm PAK49
fixed Panzerjäger 39(h) occlusion
new reward unit: WM Schwimmwagen replacing the motorcycle
like in vanilla COH. To have these 2 vehilces buildable at the same time is kind of senseless...
new unit: Tiger "late production" (credits to Eliw00d & DMz)
replaced the single shot incendiary grenade from mortar halftrack with a single shot "Wurfgranate 40" ability.
This grenade has an explosive weight of 5kg (0.55 kg compared to the standard Wurfgranate 34) and has the same impact as an 150mm shell.
Zitat
The Wurfgranate 40, also called "lange Wurfgranate" ("long projected grenade") was a much larger round with a length of 56.4cm and increased explosive charge of almost 5kg. Because the total weight of the round was 7.5kg, it had a much shorter maximum range of 950m.
removed the requirement for cover to use the "Wurfgranate 40 with Splitterring" (WM def doc only)
WM Tiger ace capture rate increased from 0.4 to 0.8
WM Sd.Kfz. 234/3 speed reduced from 85 to 80 km/h
Grille now gives VET to the tankcommander
removed fire ground button for WM PAK40 gunnest
PE:
tooltip for Jagdtiger "hold facing" ability fixed
fixed "mark target" overlapping bug for JpzIV/L70
HSF is now able to retreat while in "hold ground" modus
HSF is now able to hold fire while in camo
Sd-2 Butterfly Bombs occlusion removed
US:
82nd Airbornes are now equipped with M1 Carbine (as many wished). They can upgrade with 4 Thompsons straight near the Airborne HQ squad.
fixed M18 Hellcat occlusion
new unit: M8A1 "Scott" (credits to Eliw00d & DMz)
new building: US Fortified observation post
fixed missing Pershing description
price for airborne mortar barrage dropped to 50
Hitpoints of Pershing ace raised from 1000 to 1200 (same like Tiger ace)
M10 hitpoints raised from 400 to 500
fixed US armor attrition ability
now ALL vehicles can be "recycled". Unit recycling raised from 2 to 3 units.
buildable US medics are no more able to capture team wepons
added victor target ability for US captain using the 107mm mortar emplacements (Infantry doctrine)
107mm mortar grund hits now creates small craters like 120mm/4.2inch mortars
increased Pershing 90mm gun penetration against Panther about 10%
added M10 tankhunter to US infantry doctrine:
Exchanged the "Jumbo" techtree upgrade with the M10 Wolverine. The Jumbo now get`s unlocked with the normal "Sherman" Upgrade. Therefore the Sherman upgrade CP cost`s are raisded from 1 to 2. The 105mm Sherman CP cost`s are reduced from 3 to 2 to need the same CP ammount to unlock it as before
added new US M1 81mm mortar team (infantry doc exclusive), replacing the 60mm after choosing the infantry doctrine
new reward building: US fortified 105mm howitzer
now the player can choose, similar to the 88, if he wants the "naked" or the fortified version
limit of 101st Airborne to max. 4 squads fixed
CW:
swapped Firefly "AT-rapidfire" button with "hull down". Now the hull down button shares the same slot like all churchills and can be grouped together
now if you select the Boy-AT carrier as reward unit it also replaced the "normal" Bren carrier in the Tetrarch glider
fixed costs for commando smoke (now 15mun)
fixed Vickers Bren Carrier range from 80 to correct 60
removed all CW Jeeps
new unit: Daimler MK.1 credits to Eliw00d & DMz)
new unit: Stuart "Recce" (credits to Eliw00d & DMz)
new unit: Daimler Scout Car (credits to Eliw00d & DMz)
new unit: 75mm M3/T12 "Autocar" halftrack (credits to Eliw00d & DMz)
fixed damage modifier of the Tetrarch 2 pdr gun against Marder III
Tommy Boys AT occlusion removed
exchanged Churchill MK VII flamethrower / gun. Direct fire now toggles the gun.
price for RCA spotter artillery raised to 75
Hitpoints of Churchill VII raised from 1000 to 1200 (same like Tiger Ace)
Hitpoints of M10 Achilles raised from 400 to 500 (like M10 Wolverine)
Cambios a nivel de armas:
Hey there,
one of BKs main goals was to make CoH feel more realistic but still keep it balanced and enjoyable for everyone. Lots of stuff was already changed tat way, like the tank guns. But some stayed pretty vanilla in some terms. Koalris once started a topic on how to change the US M1 Garand so that weapon would feel much more like a semi-auto weapon and the K98 k much more like a bolt-action rifle. I always liked that idea and so I started to adopt the M1 Garand and the K98 k according to his changes. I liked the result, but then came the idea from soem Beta-Testers to also change the G43 like that. I though "How much work can one more rifle be?" and ended in changing all infantry-held weapons (HMGs, Rifles, SMGs, Pistols).
After one week calculating DPS (Damage Per Second) values and experimenting I was finally done. Two more weeks of internal testing have passed now and nearly everything seems to be good so far. I tought it might be time to reveal this top secret project now.
Although I have a Excel Sheet with all the before and after values in it, I don't want to bore you with tiny details. Here is in short what has changed:
- Realistic magazine capacity for all weapons
- Realistic bursts
- Realistic rate of fire (ROF)
- Realistic reload intervalls
- more realistic damage differences depending on weapon type and caliber
- more realistic accuracy values depending on distance
- all weapons (exept pistols) now fire at the same distance of 60 lenght units, prior it was 60 for Rifles and HMGs, 50 for LMGs and 40 for SMGs. This should finally prevent Kamikaze rushes from some morons (I don't want to tell on anyone, but I'm looking in your direction Deinhard...) even if you don't use "Hold Position".
Because we have to keep an eye on balancing, those values are far from being 100% realistic. But we think they catch the atmpossphere of infantry fights much better then before. I'll give you some exampels.
Quote
If you aren't bored by now and want to know more details, keep on reading. Everyone else: show is over. It get's boring now.
Now a MG42 will really spray a wall of bullets (50 to be precise) per burst against it's target (25 shots per second, 2 second burst). But then it also has to reload quite long after 5 bursts (= 250 shots). The allied MGs fire shorter bursts due to their lower rate of fire and hence can fire more often before they have to reload. Their reload also is faster, because the water cooled MGs don't need a barrel change as opposed to the german air-cooled MG42 which get's insanely hot with it's crazy rate of fire. Also the allied HMGs are a bit cheaper then the HMG42, so this difference is justified in our opinion.
The M1 Garand will now fire pretty fast and faster then the K98 k. Previously it was vice versa (pretty stupid that a bolt-action rifle can fire faster then a semi-auto one, eyh?). So now the M1 Garand is pretty good on short to medium distances due to it's higher rate of fire. But it isn't as accurate as a K98 k on long and distant range. So if you fight Krauts, get a bit closer and don't try to fight it out with Grenadiers over maximum range, you'll lose.
For our britische Pals (they are wunderbar) I also layed hands on the Lee-Enfield No. 4 MK I. It now has the correct magazine size (10 rounds) and is even more accurate then the K98 k on long distances, although the K98 k deals a tad more damage (sorry guys, 8x57 IS packs a bit more punch then .303 British) *duck and cover*.
The M1 Carbine from the Airbornes will now fire even faster due to it's small caliber ammo and the lower recoil which makes it more easy to control. One Airborne squad coming around a corner even decimated my Waffen-SS Stormtroopers with lMG42! The four G43s and the lMG42 won't save them if the Airbornes "ambush" them and take them on in very close combat. The realistic magazine capacity of 15 shots for the M1 Carbine also comes in handy there.
The G43 has better stats then the M1 Garand (more damage then a K98 k for example). But this is due to the fact, that the G43 is an upgrade for 50 Ammo or only availible for maximum four soldiers as standard equipment (W-SS squad). If the G43 would have too similar stats then the M1 Garand, the upgrade would be nonsense and the fact that the allies can easily outnumber the german would make firefights imbalanced. That's why I kept the slightly better stats of the G43 and only adopted the "feeling" stats like ROF.
Because most weapons (remember: not pistols) now have similar range, accuracy changes had been necessary. Don't expect a sub machine gun to hit on maximum range! It can fire as far as a rifle now, but you won't hit much that way! Also don't expect the FG42 or StGew44 to rock on that distance. They had been quite accurate in single fire on longer distances, but in BK they shoot short bursts. I want to see the guy that can hold a burst of 8x57 IS into a man sized target on 100 m while standing. So don't argue they should have uber-accuracy like rifles, they shoot bursts god dammit! They are superior then SMGs, but inferioir to real rifles on distance, so use them accordingly. Medium distance for the win.
I haven't touched any other weapons like Bazookas, Boys-AT etc. So don't expect much changes here.